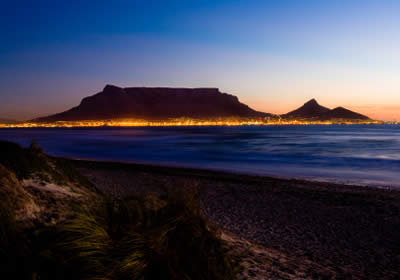 Mediterranean Cruises - Exotic, Exciting, Enchanting
From exceptional food to exotic traditions, the Mediterranean is an enchanting place filled with excitement. Dating back centuries, this area of the world is delightfully mysterious and diverse. From the religious significance of Jordan to the modern culture of Italy, history is one common denominator every country of this region shares.
Mediterranean cruises aboard Holland America and other cruise lines give you the ability to discover multiple countries during one voyage while never having to transfer your luggage from city to city. With amenities comparable to the best hotels in the world, Holland America cruise lines are resorts all to themselves that deliver you to some of the most intriguing destinations on the globe.
Athens, Greece
Located in a basin and surrounded by four majestic mountains, Athens offers truly stunning nature scenes. This port city is the hub of its area filled with people, sites, shopping, restaurants and museums, which accounts for its popularity during Mediterranean cruises. Home to many architectural wonders, including the Acropolis and the Parthenon, Athens displays the intelligence and advancement of the Greek people with exhibits at which people still marvel today. If food is what you crave, you'll find exceptional creations by local chefs that will leave you wanting more.
Cairo, Egypt
One of the original Seven Wonders of the World, you won't want to miss an opportunity to visit the pyramids of Egypt when you call on Cairo, Egypt during your Mediterranean cruise. Astonishing for the size alone, many still wonder how these great structures were built without the aid of modern equipment. If touring the sphinxes and pyramids of Giza isn't enough, you'll thrill at the local markets filled with shops, vendors and diverse culture.
Cape Town, South Africa
History and adventure abound in Cape Town, South Africa. It is one of the most beautiful and interesting cities in the Mediterranean. Cruise tours can include visits to Robben Island, where Nelson Mandela was imprisoned for 27 years, among other historic sites. Paragliding, mountain climbing and frolicking on the beach are popular pastimes for those who prefer more activities. A visit to Table Mountain is a must-see during your stay.
Visit Other Cities On Mediterranean Cruises
The Mediterranean is filled with a long list of delightful cities, each offering something truly memorable. Using the search box at the top of the page, you can find Mediterranean cruises offered by Holland America and other cruise lines that stop in Italy, Spain, Jordan and Turkey, just to name a few. With exotic and deep-rooted cultures, the countries and cities within the Mediterranean region give exceptional opportunities to explore. When taking a Mediterranean cruise, you save money and have the convenience of vacationing aboard a luxurious vessel that provides uncompromising service. Call us now at 800.803.7245/914.337.8500 .