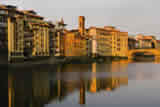 Some of the world's most memorable and historic destinations are found in Europe. From Buckingham Palace in London to Rome's famed Parthenon, you can discover what others have relished for centuries. Cairo, Egypt offers rustic, ancient pyramids to explore while Monte Carlo, Monaco unlocks real-life fairy tales filled with stately museums and regal excellence. You'll feel like royalty when you set sail these and other European locales. Book Now!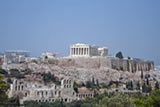 If you long for history and beauty, Mediterranean cruises offer a delightful way to enjoy both. The azure-blue waters that surround Athens, Greece create some of the most stunning scenery on Earth. With world-famous sites, including the Acropolis, you'll be in awe at what feats were accomplished without the aid of modern equipment. If adventure is more to your liking, Cape Town, South Africa may be what you crave. Paragliding, hiking and water sports are always popular. Come join the fun! Book Now!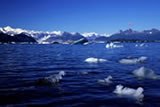 The last untouched outpost filled with undisturbed wildlife and natural beauty - Alaska is its own, unique destination all wrapped in a white, wintery blanket. Bring your camera! You'll encounter many truly spectacular photo opportunities during your voyage, and you won't want to miss a single one. Just imagine, gigantic whales bursting through the water's surface, playful penguins toddling across an iceberg or native bald eagles soaring majestically overhead. It's just incredible. Listen closely. Do you hear it? Alaska is calling! Book Now!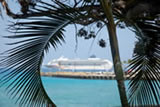 How many times has Hawaii been described as paradise? The pristine shoreline, tropical islands and flawless weather always bring "paradise" to mind. Cruising is - without a doubt - the perfect way to see our 49th state because your ship will usher from one island to the next. You'll see the best each island has to offer including Maui's breathtaking waterfalls, Pearl Harbor and Diamond Head on Oahu, Kauai's dense jungles and the Big Island's active volcanoes. Paradise is definitely not lost. it's in Hawaii! Book Now!
Luscious local cuisine, stunning beaches, impressive art galleries. and that's just in Santorini! Greek Island cruises are magical and beautiful. Amazing architecture built around the fifth century B.C. still stands today in what many have named the "painted city." And no wonder. lush, green mountainsides cup the azure-blue sea in its bay while local houses and businesses reflect shades of terracotta, blue and yellow. From the distinctive wineries of Santorini to the bottomless lake of Crete, there's an ancient world just waiting to be explored. Book Now!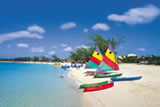 Warm, tropical and fun! The Caribbean offers some of the most visited destinations in the world. The perfect getaway when you want a combination of activity and relaxation, Caribbean cruises deliver plenty of both. Soak up a golden tan on the shores of St. Thomas and St. Maarten, go deep-sea fishing in Aruba or visit ancient ruins in San Juan. But what's on shore doesn't come close to what you'll find under the sea. An abundance of exotic wildlife plays daily in the ocean that surrounds these islands, including dolphins, sea turtles, rays and many others. Grab your sunscreen and let's go! Book Now!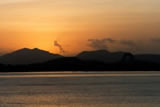 Looking for a different kind of vacation? A Panama cruise will whisk you away to little-known adventures few others have tried. Crossing the Darien Gap is a popular excursion in Panama that requires a lot of skill, a little luck and some good timing. Prefer the exploits of Panama's annual Carnaval? Four days prior to Ash Wednesday, you can experience a Mardi Gras-like event that brings locals and tourists in for fireworks, parades and street dances. With an enormously diverse wildlife population and welcoming natives, you're sure to make new friends of all types during your cruise. Book Now!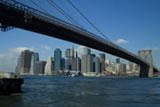 New York has always been a popular vacation destination. Many cruise lines have deemed New York as home port for their ships, meaning you can tour the Big Apple and then depart for a vacation to virtually anywhere in the world. The Caribbean, the Mediterranean, Europe and the Canadian coast are all within easy reach of New York. Enjoy your vacation and then return to New York City for more sightseeing, including world-famous attractions such as the Statue of Liberty, Times Square and Broadway. Book Now!