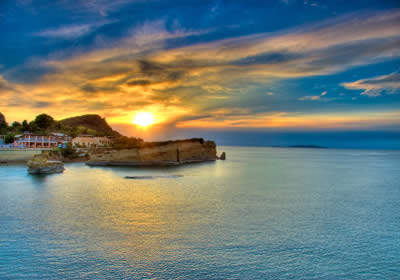 Greek Island Cruises
Greeks have long been known for their innovation and ingenuity. With surroundings so beautiful, there's no wonder they were inspired to reach such amazing achievements far before others did. From the original Olympics to the famous aqueducts to elegant walled cities, Greek Island cruises bring you face to face with ancient world's people on other cruises can only read about.
Athens
Climbing the Acropolis in Athens is a must-do event. The gorgeous surroundings and the prize at the summit keep you intrigued as you walk uphill and then climb the steps leading to this amazing sight. Once you arrive, you'll find yourself in the middle of the Parthenon, originally constructed in the fifth century B.C. This "upper city" housed many of the most sacred buildings in Athens because of its secure location
Santorini
A rich combination of modern convenience and ancient ruins, Santorini is one of the top destinations for those taking Greek Island cruises. With a vast volcano surrounded by modern luxuries (restaurants, bars, shopping), the natural beauty is only outdone by the premium amenities. What some may describe as a "painted city," Santorini is unique with its pastel-colored buildings and roofs. Greek Island cruise lines allow you to glance up the mountainside, you catch shades of terracotta, blue, yellow and gray that creates a fabulous scene. The stunning beaches and classic art galleries and wineries also add much to the culture of Santorini.
Crete
A large island full of contradictions, Crete offers the hustle and bustle of a modern city along with inner cities dotted with antique buildings and stunning architecture. Just a few of the highlights include secluded beaches, traditional villages and spectacular gorges. From the "bottomless lake" of Agios Nikolaos to the olive groves of Sitia to the busy city of Chania, you'll find an endless list of things to do that will keep you busy for days or week
Rich in history and beauty, Greek Island cruises open the door to a world of ancient exploration and modern luxury you and your family will love. Whether you long for a refreshing long weekend or an adventure that lasts a week or more, call us today at 800.803.7245/914.337.8500 .