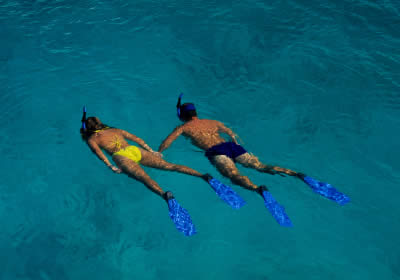 Cruises From New York Take You To the
Four Corners of the World
Taking a cruise from the United States to practically anywhere else in the world used to automatically mean departing from a port in Florida. Not anymore! Cruises from New York are now available from many cruise lines.
When you search for dates and destinations, take note of cruise vacations that offer cruises from New York. Norwegian Cruise Line was the first to call New York home when it placed two vessels further up the Eastern Seaboard in 2003. Other cruise lines have followed suit, including Princess Cruise Line. This means you get the convenience and benefits of booking cruises from New York as opposed to flying or driving into Florida to depart.
Benefits of Booking Cruises From New York
The central location of New York makes it a wonderful alternative for cruise lines to call home port. For you, the traveler, it also makes sense. There are two primary benefits to booking cruises from New York:
More To Do and See - In addition to being a port for cruises, New York is a vacation in and of itself. The Statue of Liberty, Times Square, Carnegie Hall, Wall Street, Broadway, New York Harbor and countless other attractions and sights are right at your fingertips. Extend your cruise vacations by arriving in New York early or staying a few days after your cruise ship docks.
Three Airports Give More Accessibility - JFK, LaGuardia and Newark Liberty International give more accessibility to travelers from around the world. It is often much easier to get a flight into one of these large airports than smaller ones in Florida.
There is little to no cost difference in the price of cruises from Florida and cruises from New York. And, because of New York's central location, you are still able to tour the most popular Caribbean and Mexican destinations without extending your itinerary (unless you want to!).
Where Can You Go?
Cruises from New York have the same global itineraries as cruises from Florida. Depending on the cruise line you choose and the length of your tour, you can visit the eastern, western or southern Caribbean. You'll stop in highly popular ports including the Bahamas, Cozumel, St. Thomas, San Juan, Jamaica and more.
The Mediterranean is within easy reach with Mediterranean Cruise ships calling on Lisbon, Portugal; Barcelona, Spain; Cannes, France; Rome, Italy and other historic and sophisticated destinations. Rather stay close to home? Venture up the Eastern Seaboard to the New England and Canadian coasts.
Wherever you choose to wander, chances are you can find a ship with cruises from New York. Search now for a complete listing of cruise lines and itineraries. Call us now at 800.803.7245/914.337.8500 .