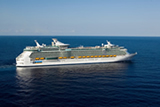 If you want a fast-paced, activity-filled vacation at sea, Royal Caribbean is for you. Truly unique onboard pursuits are perfect for families. And, because these ships are new and large, there's room for the customary as well as the unusual. You'll find plenty of casinos and shows and spas, plus outrageous pastimes like onboard surfing, ice skating and boxing. Very kid-friendly, Royal Caribbean delivers something creative for every-age child to enjoy. Sail to the four corners of the Earth and experience some amazing adventures onboard and in port.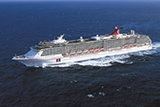 The Fun Ships® offer fun, basic cruises with comfortable accommodations and plenty of activities. Each ship offers guests Las Vegas-style casinos and shows, spa treatments, fitness centers and lots for the kids to do. Waterslides, pools, basketball and more keep the entire family busy in between ports of call. Carnival travels the world. Choose from 3-day getaways to 16-day excursions.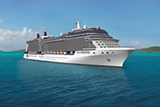 Service and relaxation are Celebrity's calling cards. Taking things at a slightly slower pace than other cruise lines, the Celebrity staff anticipates your every wish and delivers before you can even ask. Enrichment programs, art auctions and specialized spa treatments allow adults to melt away into a peaceful state while children and teens take part in age-appropriate activities. With newly commissioned ships now in service, you can enjoy celebrity-status accommodations as you sail. Plan a trip to the Galapagos Islands or other wondrous destinations around the globe onboard Celebrity now.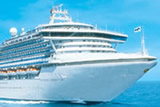 Best known as "The Love Boat," Princess Cruises offers a well-balanced atmosphere for adults and children alike. Refined, yet casual, Princess makes ScholarShip® activities available to all guests via its exclusive program. Cooking, photography and other classes are taught by professionals in their fields. Princess also offers guest lectures on a wide range of ever-changing topics. Edutainment and other creative youth activities keep kids and teens excited while at sea with rollercoaster building, science projects and other enlightening and fun events. The entire family will also love Movies Under the Stars… outdoor showings of popular films and sporting events. Everyone is sure to enjoy these smaller, well-appointed ships.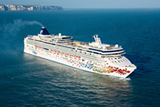 Breaking the mold of stereotypical cruising, Norwegian Cruise Line (NCL) is known for "Freestyle Cruising®." Go where you want, eat when you want, see who you want to see - all without restriction. With unique accommodation choices, Norwegian is an excellent choice for families. Courtyard Villas and Garden Villas are an excellent solution for large groups, plus NCL offers unique activities including an onboard bowling alley. Cruise to any destination in the world when you select from Norwegian's extensive destination options. While you're at sea, both you and the kids will have an outstanding time, thanks to NCL's great lineup of kids' activities. Everybody's happy… now that's a vacation!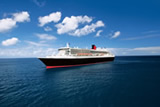 Distinctive and elegant, Cunard is home to the most recognized ships in the world: the Queen Mary 2, the Queen Elizabeth 2 and the Queen Victoria. Regal in every way, Cunard regularly plays host to celebrities, dignitaries and the wealthy. With five-star, white-glove service and truly exceptional amenities, Cunard's regal fleet will take you back to the grand days of ocean voyages.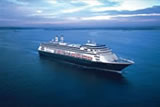 Holland America is a step above when it comes to cruising. While still plenty family-friendly, Holland America caters to those who appreciate an ultra-attentive staff and larger accommodations. A frequent award winner, passengers regularly comment on the choice of destinations as well as the ships themselves. Holland America prides itself on extraordinary service with one crewmember for every two guests. In addition to the expected onboard pursuits, you'll also find a Culinary Arts Center providing hands-on cooking demonstrations.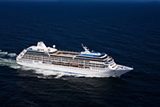 When your style is to walk to the beat of a different drummer, Azamara Cruise Line can accommodate. A truly intimate and deluxe cruise experience, Azamara provides butlers for all staterooms as well as in-room spa treatments and fresh fruit and flowers delivered daily. You'll be impressed with the enrichment programs, art auctions, evening entertainment and more. World-class cuisine is also provided at every meal. Not the best choice when traveling with children, Azamara cruises are geared toward adult travelers.